THE LIFTING SKIN TYPE & HOW TO COMBAT WRINKLES, LINES AND CROW'S FEET
Time leaves its marks. Only when you come to understand the reasons and principles behind that natural process, you can to take effective countermeasures with high-quality anti-aging products.
Our skin is a marvel: It protects our body from harmful environmental factors and is extremely resilient yet supple and pliant. However, time will always leave its marks: the skin loses resilience and elasticity, lines and wrinkles become more and more visible. How fast this process evolves is generally determined by a person's genetics, diet and lifestyle.
Facial expressions play a big role as well. Several thousand times a day, facial muscles tag and pull on the skin. From around the age of 30, fine lines on the forehead, crow's feet around the eyes and laugh/frown lines slowly become more visible. Skin areas that get a lot of sun exposure, such as face, neck, décolleté and hands, are especially prone to wrinkles.
Many feel like those signs of skin aging are not just unsightly, but that they also have a negative effect on their psyche. They feel younger than the image they see reflected in the mirror and don't want to accept the adverse effects of aging. Ultimately, some turn to aesthetic surgery, whilst others rely on gentle cosmetic solutions to give their demanding skin more elasticity and firmness. Still others just combine both ways. Whichever solution you choose, the right skin care routine can really make a significant difference.
THE LIFTING SKIN TYPE

Symptoms & Causes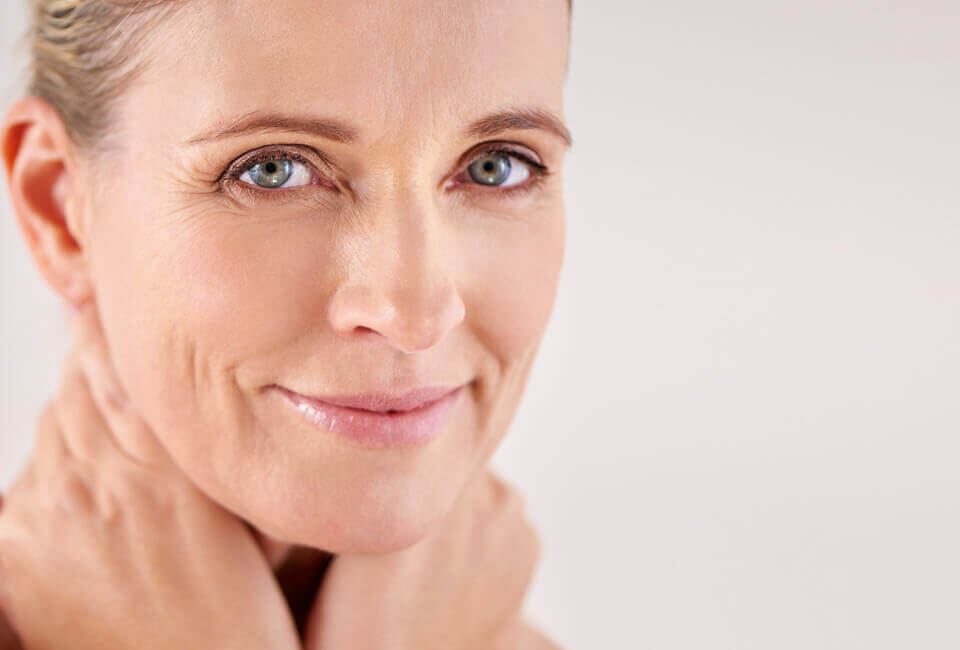 CAUSES OF WRINKLES:
Facial movements and expressions
Exposure to environmental factors
Genetic predisposition
Nutritional deficiencies
CHARACTERISTICS OF THE LIFTING SKIN TYPE:
Fine lines / pronounced wrinkles on the forehead
Beginnings of crow's feet around the eyes
Laugh and/or frown lines around the eyes and lips
Loss of elasticity
THE RIGHT SKIN CARE

Solution for Wrinkles and Lines
SOLUTION FOR THE LIFTING SKIN TYPE
Your skin needs a professional skincare routine that calms your facial muscles and provides your skin with plenty of moisture and nourishing active ingredients.
Nature comes to our aid against the unwanted signs of aging: Our EXTREME LIFT line contains the highly effective Jambú Extract, a natural herb, which has long been used as a local anaesthetic by the indigenous people of the Indian Ocean isles. Once applied, it reduces instantly the micro-contractions of the facial muscles and if used regularly, it smoothes the complexion even permanently.
The benefits include an immediately visibly smoother skin appearance and markedly more relaxed facial features while maintaining a natural appearance. At the same time, the formation of deep facial wrinkles is effectively prevented.
For more information on the active ingredients and the effect of this skincare line please click on EXTREME LIFT Collection.
MORE SKIN TYPES
The Right Solution for Every Skin Type
EXTREME LIFT
The Collection