LUXURIOUS ANTI-AGING CARE FOR MATURE AND DEMANDING SKIN
As we age, it becomes more difficult to meet our skin's needs. Hence, to correct any deficiencies and to revitalize the important cell renewal process, mature and demanding skin needs effective high-quality skin care.
Aging is certainly the greatest enemy of youthful and firm skin, because over time the body's natural regeneration processes slow down. The natural aging process of our skin begins at around the age of 30 and continues as time goes on. The cells lose their strength, the cellular metabolism slows down and our natural cell turnover rate decreases. The skin becomes thinner and produces less collagen, also caused due to the hormonal changes of menopause. As a result, the skin suffers a loss of elasticity and the facial contours are less firm.
To make matters worse, our sebaceous glands produce less oil and our body is no longer able to produce enough hyaluronic acid to bind water and plump up the skin. Consequently, the skin feels tight, looks dry and dull and lines start to appear. If the skin does not receive the right care, it may also begin to itch and crack. Redness and dry, rough patches make the skin look uneven and mottled. Demanding skin needs an effective skin care regimen to prevent and fight those signs of aging.
Anti-Aging skin care for mature and demanding skin needs to penetrate the deeper layers of the skin. Ideally, the active ingredients are able reach the deepest layer of the epidermis, where stem cells are present and new cell growth occurs. Women with demanding skin know that their skin has special needs. They need high-quality, skin-friendly and potent products that strengthen the stem cells to effectively reduce lines and wrinkles.
MATURE SKIN

Symptoms & Causes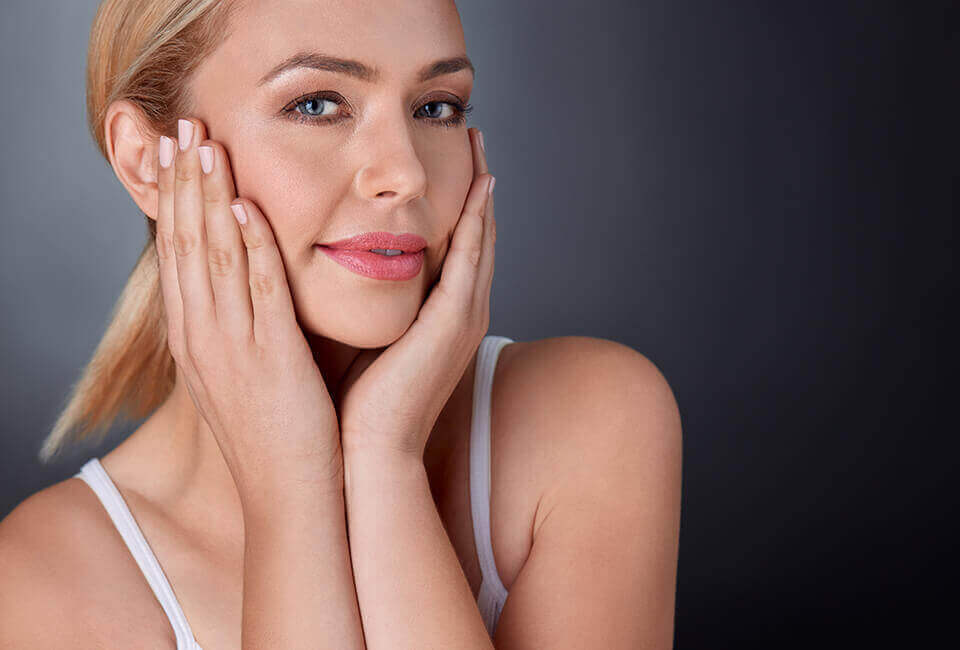 CAUSES OF MATURE SKIN:
Cellular metabolism slows down
Stem cells lose their strength
Cell renewal rate declines
Decrease of collagen synthesis
Decrease of hyaluronic acid synthesis
Reduced sebum production
CHARACTERISTICS OF MATURE SKIN
Loss of elasticity
Facial contours are less firm and defined
Fine lines appear
Lack of skin hydration
Skin is thinner and more dry
Skin irritations occur more frequently
THE RIGHT SKIN CARE

Solution for mature & demanding skin
SOLUTION FOR MATURE AND DEMANDING SKIN
Your skin needs a highly effective skin care routine that combines high quality with tolerability, has a positive effect on the stem cells, promotes cell renewal and supplies mature skin with everything it needs.
Our luxurious S.E.A. Skin Essential Activator collection relies on the power of the sea to fight the signs of aging. The premium skin care line combines the marine plant Crambe Maritima with our exclusive Celumer Marine Extract. The plant extract has a vitalizing effect on the deepest layer of the epidermis, where the stem cells generate new cells. It protects the DNA cells, stimulates and improves natural cell regeneration and thus strengthens the skin. As a result, the facial contours appear revitalized, firmer and more youthful.
The usage of S.E.A. products is particularly recommended after aesthetic procedures, as an improved cell renewal rate can prevent the formation of scars, support the natural healing process and helps to regenerate skin.
The products of our premium S.E.A. collection meet the highest possible standards. Their fine texture, luxurious fragrance and pleasant feeling on the skin guarantee a superb skin care routine, restoring your skin to its timeless beauty.
For more information on the exclusive ingredients and the unique effect of this luxurious skin care line please click on S.E.A. Collection.
OTHER SKIN TYPES
The Right Solution for Every Skin Type