MEN'S SKIN & HOW TO FIND THE MOST EFFECTIVE SKINCARE ROUTINE
An intensive lifestyle and daily shaving can take their toll on men's skin. Without a good skin care regimen, the permanent strain can lead to unwanted shine, dryness and a dull complexion. By using strengthening skincare products, men's skin benefits visibly.
Generally speaking, men's skin is very resilient. It is thicker than that of a woman, the connective tissue is firmer, its sebaceous glands are more active and it has a higher collagen density. Youthful skin is quite firm and wrinkles appear only later in life, depending on lifestyle. Men typically have one of two common skin types: It is either oily skin with large pores or dry skin accompanied by flakiness and a dull complexion.
Exposure to daily shaving is an additional physical burden on men's skin. Whether caused by mechanical abrasion of electric shaving or little cuts by wet shaving the skin's surface is permanently exposed to a physical strain which causes skin rashes and irritations. To counteract these damaging effects and to prevent excessive oiliness or dryness, it is important to find the most effective skin care routine for each skin type.
MEN'S SKIN

Symptoms & Causes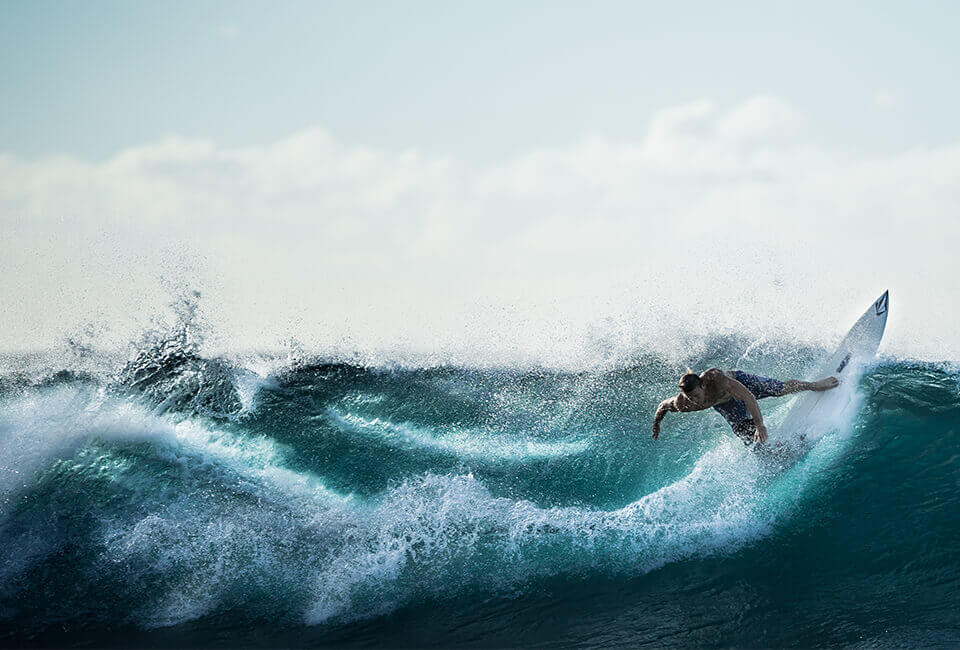 CAUSES
Intensive lifestyle
Irritations due to shaving
Lack of skin care
Use of inappropriate skin care products
CHARACTERISTICS OF MEN'S SKIN
Large pores and oily shine
Dull complexion
Dry skin areas
Irritations
THE RIGHT SKINCARE

Solution for demanding men's skin
SOLUTION FOR DEMANDING MEN'S SKIN
Your skin needs a vitalizing skin care routine that aims to ease irritations and, depending on skin type, either moisturizes the skin or reduces oily shine, for a visible improvement of the complexion.
Our DEEP SEA – MEN PERFORMANCE line caters to the individual needs of men's skin. It contains pure deep sea water and the natural minerals and trace elements of a special kind of blue algae . This blue algae extract remineralizes, moisturizes and tightens the skin, for visibly improved and deeply nourished men's skin.
Find more information on test results and key active ingredients here: DEEP SEA line for men.
OTHER SKIN TYPES
The Right Solution for Every Skin Type