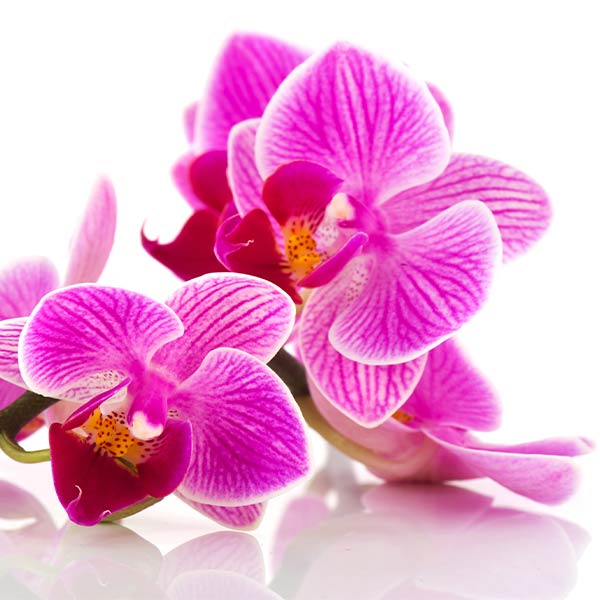 Phalaenopsis amabilis
---
The family of orchids (Orchidaceae) grows nearly everywhere in the world. Those special plants have existed on the planet for around 120 million years! Orchids are not only beautiful, they are also masters in the art of survival and can become over 100 years old. They symbolize a blooming, beautiful and ageless life and are often called 'the queen of flowers'.
In Europe, orchids are primarily known for their value as ornamental plants. However, they often serve a higher purpose in other parts of the world – as a perfume, as a food and for making tea or tobacco.
All kinds of orchids have the ability to store great amounts of water and they are rich in natural polysaccharides and antioxidant phenols. This impressive natural combination of active ingredients makes orchids very attractive for luxurious cosmetic products. Orchid extract stimulates skin cell vitality and supports the cellular metabolism. It promotes the ability of cells to regenerate, strengthens the cell membrane and protects the skin's immune system.
This active ingredient is one component of our Energizing Complex.
ORCHID EXTRACT
Find this Ingredient in the Following Products