DERMA CONTROL – SKINCARE FOR OILY AND DRY SKIN PRONE TO BREAKOUTS
From comedones to pimples, papules, pustules or acne. The DERMA CONTROL line consists of two individual skincare regimens, with products that are uniquely designed for either oily or dry blemish-prone skin. For a visibly clearer complexion.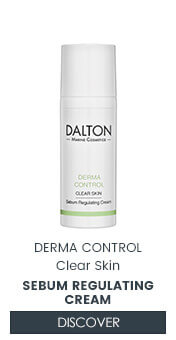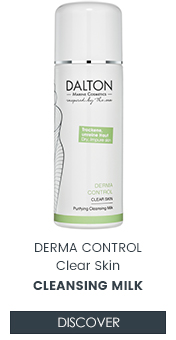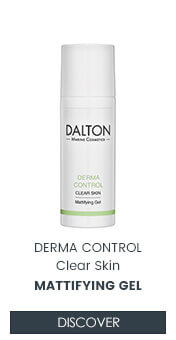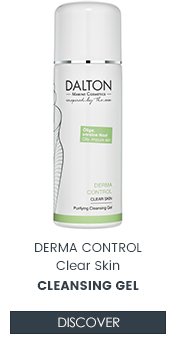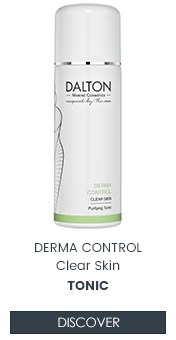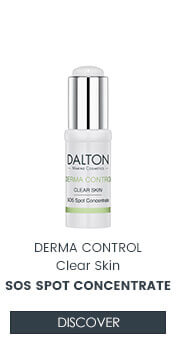 MARINE PEPTIDES
Natural & Effective Remedy for Blemishes
MARINE PEPTIDES FOR VISIBLY FEWER PIMPLES AND AN OVERALL IMPROVED COMPLEXION
Marine peptides date back to the time when life first emerged on planet Earth. For ages, these microscopic organisms have always needed to adapt to environmental changes. Ultimately, they became true masters in the art of survival and managed to live where other species found it impossible to survive. This characteristic is what makes them such a potent, yet well-tolerated ingredient in skincare: They help the skin to prevent breakouts, soothe inflammation, minimize pimples and reduce redness caused by pimples, without stripping the skin of moisture.
An innovative and sophisticated Blue Biotechnology procedure makes it possible to obtain the marine peptides in a sustainable and eco-friendly way. The marine peptides pair up with marine minerals to form an effective treatment for blemishes and breakouts.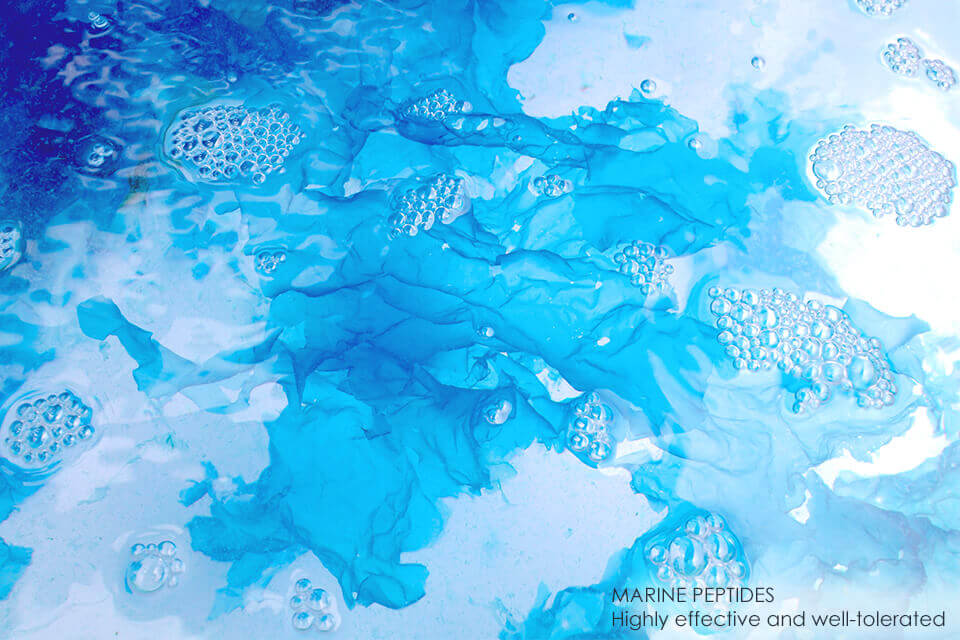 GENTLE YET EFFECTIVE - THE SOLUTION FOR BOTH OILY AND DRY BLEMISH-PRONE SKIN
Test results prove that marine peptides have a significant beneficial effect on skin prone to breakouts. They reduce blemishes, minimize pimples and improve the overall condition of acne-prone skin within a very short time. Redness caused by pimples is also greatly reduced. These results confirm that the DERMA CONTROL line offers the most suitable products for skin prone to acne and breakouts.

DERMA CONTROL
Skincare for Blemish- and Acne-Prone Skin


OTHER PRODUCTS
For Your Perfect Skincare Routine
DERMA CONTROL
For Blemishes, Pimples and Acne-Prone Skin
What causes skin problems like blemishes, blackheads and acne?
Acne, pimples and painful pustules are not just pesky by-products of puberty. It is not uncommon for young adults and even the older generation to still struggle with acne. Hormonal changes, stress, poor diet and genetic predisposition can all be a factor in the development of pimples, blackheads and the like. Male hormones called androgens can have a negative effect on the sebaceous glands and cause an overproduction of sebum. The excess sebum in combination with bacteria and dead skin cells clogs the follicles, resulting in nasty breakouts.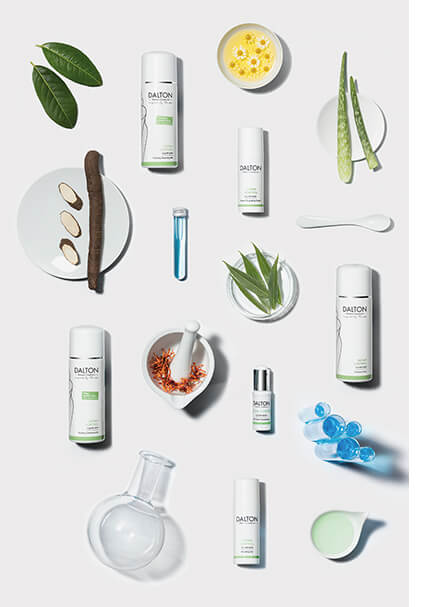 Individual solutions for oily and dry skin with blemishes
The DERMA CONTROL line offers two different skincare regimens to satisfy both dry and oily skin prone to acne and blemishes.
1. Proper cleansing:
The first step to blemish-free skin is a proper cleanser. Our anti-pimple Cleansing Gel clears the skin and reduces oiliness and shine. The anti-acne cleanser gets rid of excess sebum and removes all traces of make-up, without stripping the skin of moisture. Ideal for breakout-prone, oily skin and acne. For dry skin with blemishes we recommend our antibacterial Cleansing Milk. It cleanses the skin gently, yet thoroughly, and removes pore-clogging debris while also moisturizing and preventing new breakouts.
2. Purifying Tonic:
The blemish-fighting Purifying Tonic helps to combat and prevent breakouts and restores the skin's protective barrier. Alcohol-free, so it will not irritate or dry the skin.
3. Your perfect moisturizer:
The Sebum Regulating Cream hydrates blemish-prone, dry skin without leaving a sticky feeling or an oily film. Enriched with hamamelis and salicylic acid, this moisturizer controls sebum production, minimizes the appearance of pores and helps to prevent breakouts. The Mattifying Gel with salicylic acid is specially designed for oily skin with blemishes. Its light texture is quickly absorbed without feeling sticky or drying the skin. Reduces skin shine and minimizes the look of pores.
4. SOS emergency remedy for pimples:
Apply the antibacterial SOS Spot Concentrate to any emerging or existing blemishes. Formulated with soothing panthenol to relieve inflamed papules and pustules.