Blue Essentials – Protect Your Skin
The vegan pre-aging products from our Blue Essentials collection protect you from the negative effects of blue light, urban pollution and oxidative stress and thus help to prevent premature aging.
Smooth, plump and a natural glow – young, healthy skin is usually blessed with a flawless complexion. Not only are sebum production and moisture levels in perfect balance, but the skin's regeneration processes all work at maximum potential. To cut a long story short: The skin is resilient and well able to defend itself against external aggressors and oxidative stress. BUT: When environmental stress becomes too much, the skin's own defense system might not be strong enough to handle it. This can lead to premature aging and the appearance of facial flaws and blemishes.
---
Our Blue Essentials collection combines two important factors in the fight against premature skin aging: Reliable protection & intense nourishment, specially designed for the specific needs of young skin.
---
Urban Pollution and Blue Light - THE Enemies of Young Skin
Everyone knows that UV rays can be harmful and dangerous. But blue light, air pollution and oxidative stress can also pose a threat to young skin: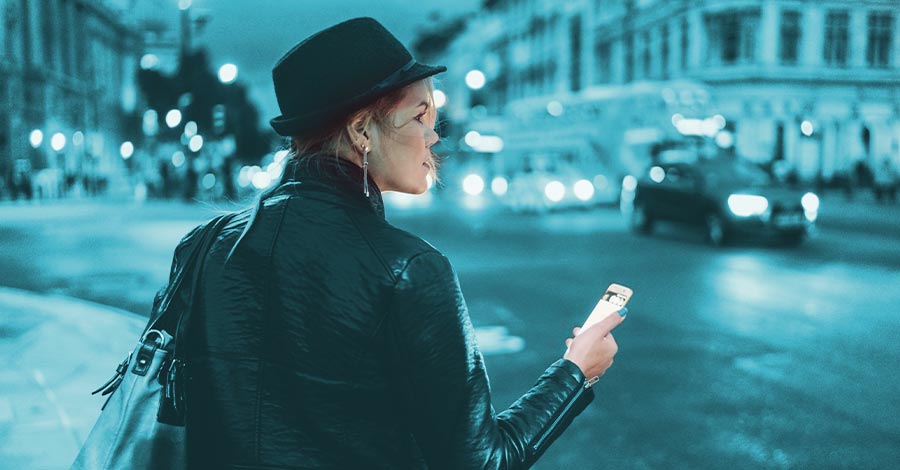 Possible harmful effects:
Enlarged & clogged pores
Uneven, dull complexion (so-called Screen Face)
Blemishes
Premature appearance of wrinkles
Pigmentation spots
Dry, irritated & sensitive skin
Skin Shield - Defense against Digital Aging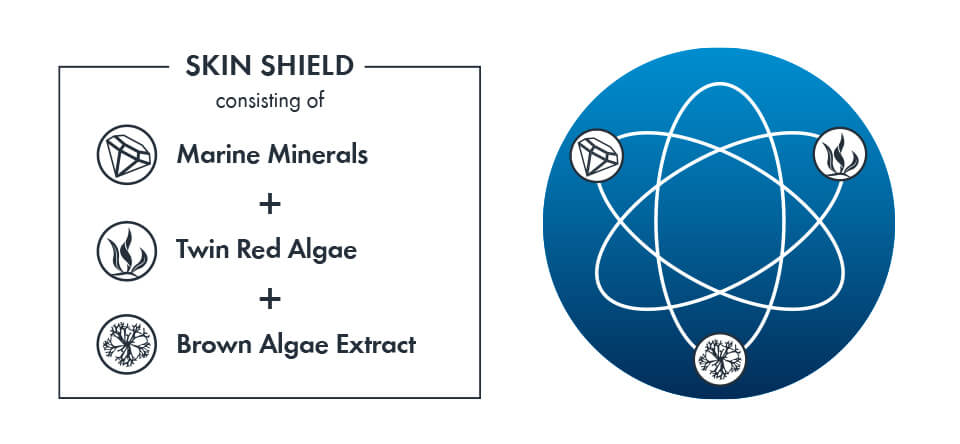 Our unique Skin Shield is your protector against digital aging and environmental stress. A protective trio of marine minerals, twin red algae and brown algae defends your skin against blue light, urban pollution and free radicals. Not only do these aggressors attack your skin cells, they can also cause lasting damage to the skin's own defense system and thus trigger the skin to age prematurely.
Marine Minerals supply your skin with vital minerals and trace elements. Since our body is familiar with marine minerals, they are readily absorbed and can serve as a means of transport for other active ingredients into the deeper layers of the skin, where they can release their full beneficial effects. Twin red algae defend the skin against environmental stress (like for example air pollution) and protect against moisture loss. Natural brown algae extract repels blue light and has great antioxidant properties.
URBAN VS. RURAL AIR POLLUTION
Did you think air pollution is only an issue in big cities?
More than 90% of people worldwide live in areas with unhealthy levels of air quality *
*Study: WHO (World Health Organization) Global Air Quality Database, 2018
Be protected - be beautiful - be you!
You are not sure if these products are right for you and your skin?
Take this test to find out!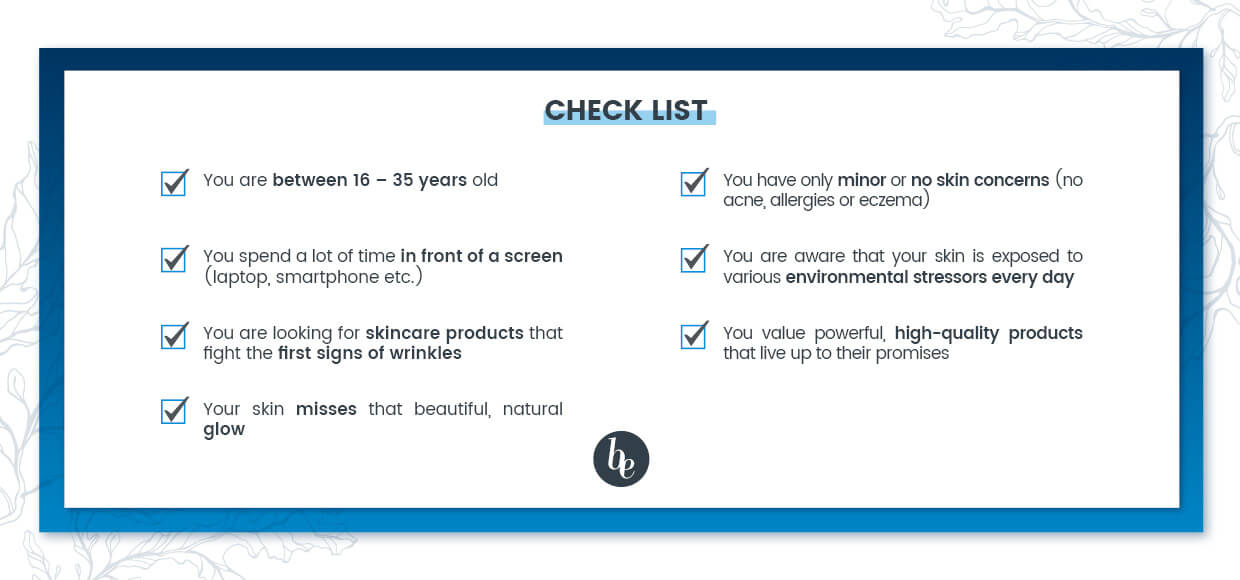 Tips to protect against blue light and urban pollution
Not only can prolonged exposure to blue light lead to premature skin aging and the formation of wrinkles, it can also damage the eye's retina and disrupt your natural sleep-wake cycle.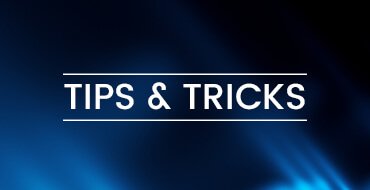 Here are some tips to help you protect yourself.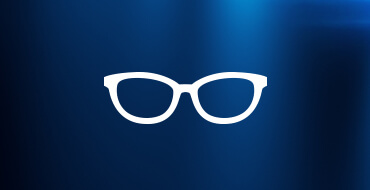 1. Working an office job? There are special glasses that can block the blue light emitted by digital screens and protect your eyes in the long run.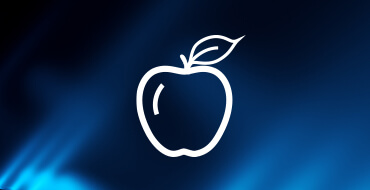 2. Protect your skin from the inside: Make sure you eat a healthy, balanced diet with plenty of antioxidants to prevent damage from air pollution and blue light exposure.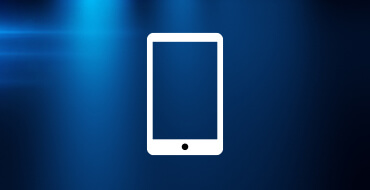 3. Night-Shift mode ON! By using blue light-filtering screen protectors or enabling Night Shift mode, you can reduce the amount of HEV (high energy visible) light emitted by your smartphone, tablet or computer.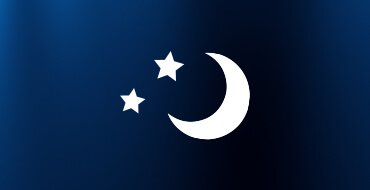 4. Blue light can affect the quality of your sleep and cause insomnia. Switch to warm light sources before bed to make it easier to fall asleep.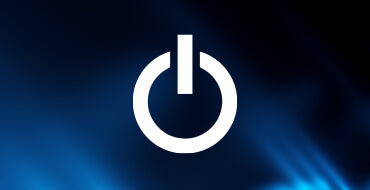 5. Have you ever heard of digital detox? Taking a break from all screens, including smartphone and laptop, can be a very relaxing experience – for your body and soul.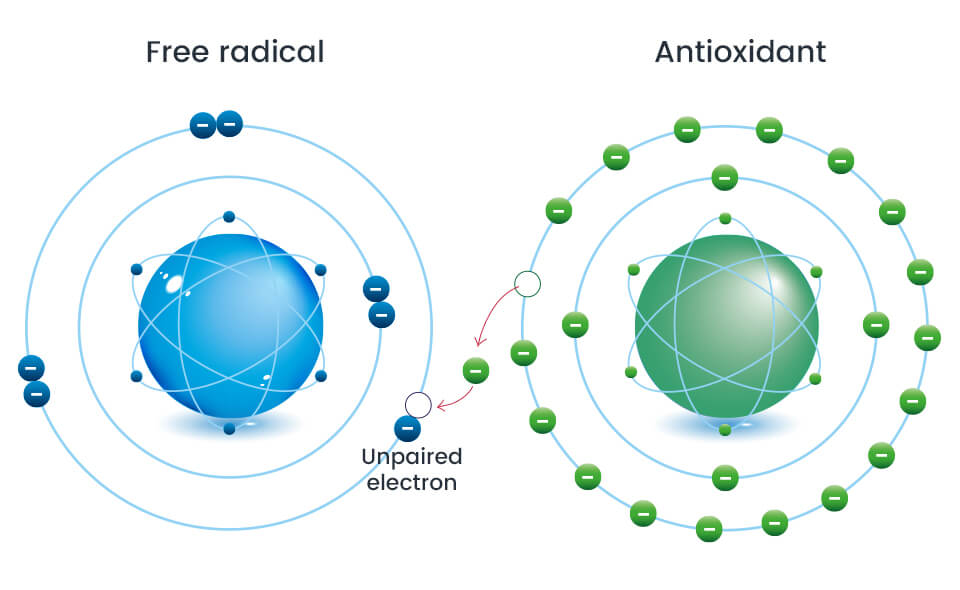 What does blue light have to do with premature skin aging?
Can air pollution damage the skin?
How do antioxidants fight free radicals?
Skincare for young skin – what to look out for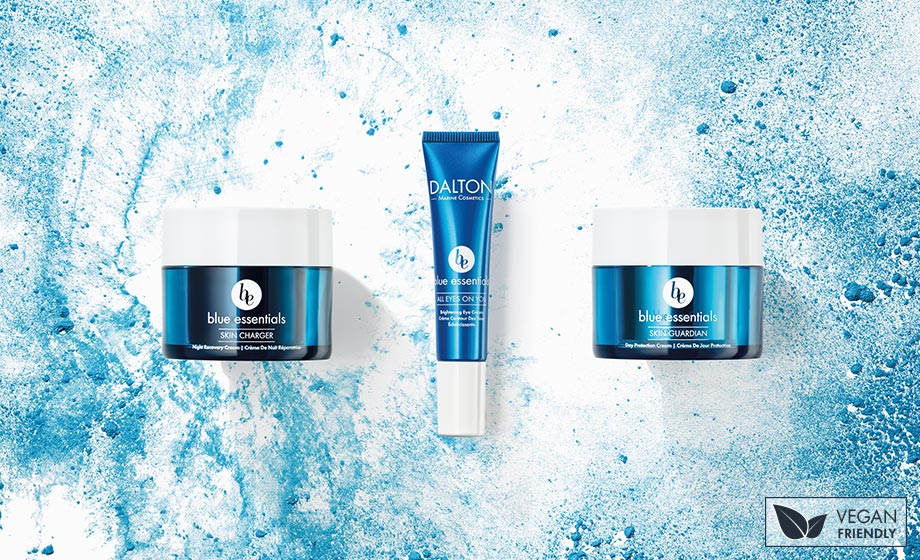 1. First-Comes-First
2. Keep your skin protected throughout the day
3. Perfect your nighttime routine
4. Weekly To-Dos
BLUE ESSENTIALS
Anti Blue Light & Urban Pollution
Your Personal Guardians Against Blue Light and Urban Pollution
Our vegan Blue Essentials products defend your skin against blue light damage, environmental pollution, oxidative stress and premature aging.
Blue Essentials Face Care for Young Skin
Want protection against screen face and digital aging? These products are just what you are looking for!
Easy to use & instant protection! Not only does this day cream offer protection against blue light and air pollution, it also moisturizes and improves your complexion. Phytoplankton creates a breathable shield on the surface of the skin and defends it like your personal bodyguard. Additionally, the cream acts like a soft-focus filter for a soft, mattified and even-toned complexion. Apply in the morning after cleansing to face, neck and décolleté.
Boost your body's healing powers. This antioxidant night cream recharges your empty batteries overnight and promotes the skin's natural regeneration process. Blood rain algae helps to repair any damage and prevent the harmful effects of oxidative stress. When you wake up the next morning, your skin is ready for action and glows with new radiance. The nourishing texture is rich in lipids, but doesn't leave a sticky film. Apply in the evening after cleansing to face, neck and décolleté.
Puffiness, dark circles and undereye bags – you finally want to get rid of your tired-looking eyes? This eye cream reduces puffy eyes and brightens dark circles with a lasting effect. Our color-correcting miracle effect pigments conceal dark shadows instantly, while seawater with biopterin offers additional protection against blue light and environmental pollutants. Use in the morning and evening and gently dab into the skin.