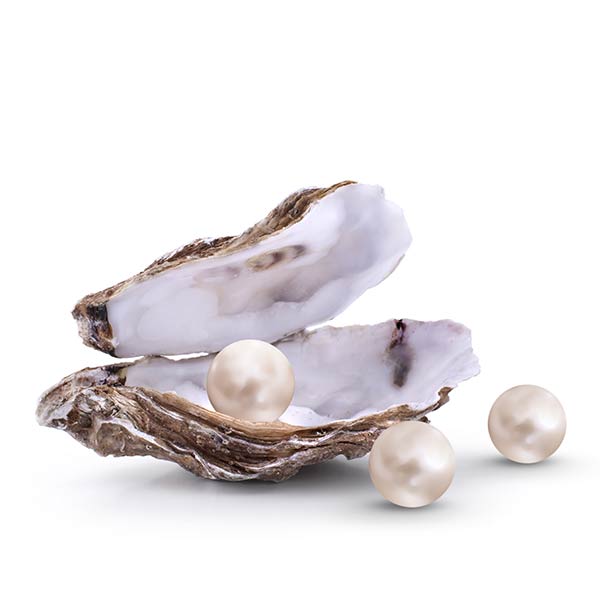 Mattifying Beauty All-rounders for Smooth and Supple Skin
---
Oysters belong to the family of bivalve mollusks. They can be found all around the world on rocks in shallow tidal waters.
Oysters have existed for around 250 million years. They were very popular in ancient Greek cuisine and are highly appreciated by gourmet lovers and culinary connoisseurs up to this day. Oysters have a high vitamin and mineral content and offer high bioavailability with low calorific value. Oyster shell is often used in medical and cosmetic products as it truly is a treasure chest of skin-enhancing benefits.
Oysters contain amino acids and vitamins B1, B2, B3, B5 and B12 that strengthen and nourish the skin. Their valuable marine minerals and trace elements (potassium, phosphorus, sodium, zinc, calcium, magnesium, iron) help to revitalize the skin, giving you a smooth and mattified complexion, healthy cell protection and beautiful supple skin.
OYSTER
Find this Ingredient in the Following Products