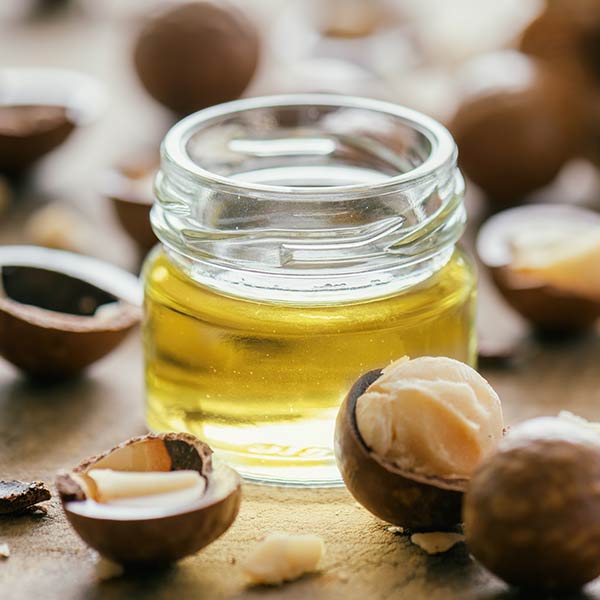 A Rich Source of Beneficial Lipids
---
Macadamia nuts are native to Australia. What makes them stand out is their high fat content of around 70%, which is substantially higher than that of most other nuts. Their fatty acids are loaded with nutrients such as vitamin B, iron, calcium and phosphorus that are beneficial for skin, hair and overall health.
Macadamia oil is a rich source of palmitoleic acid, which helps the skin to absorb moisture and other active ingredients. It is also known to have anti-inflammatory properties and can help prevent arteriosclerosis, thanks to omega-7 fatty acids.
Macadamia oil helps dry and cracked skin to regenerate, making it more resilient and strengthening the skin structure. It smooths fine lines and wrinkles and leaves the skin feeling supple and soft. The oil absorbs very quickly, without leaving a greasy film.
MACADAMIA OIL
Find this Ingredient in the Following Products