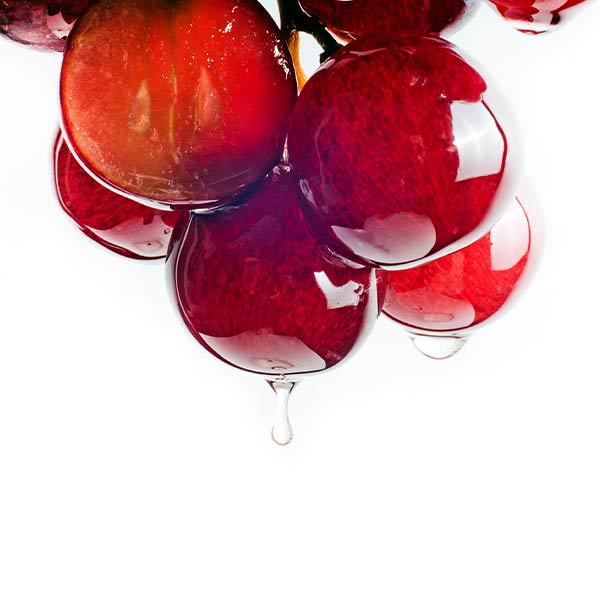 Vitis vinifera
---
Grapes grow in all temperate regions of the northern and southern hemispheres.
Grape seed oil is obtained from the crushed grapes of the Vitis vinifera. The small seeds have an oil content of 6 to 20%.
Grape seed oil is a premium cooking oil and salad oil that has a respectable heat resistence. But it also offers various benefits in skin care products.
Grape seed oil absorbs very well into the skin without leaving a greasy film. It has regenerative, moisturizing and anti-inflammatory properties and is especially suitable for impure or dry skin.
GRAPE SEED OIL
Find this Ingredient in the Following Products