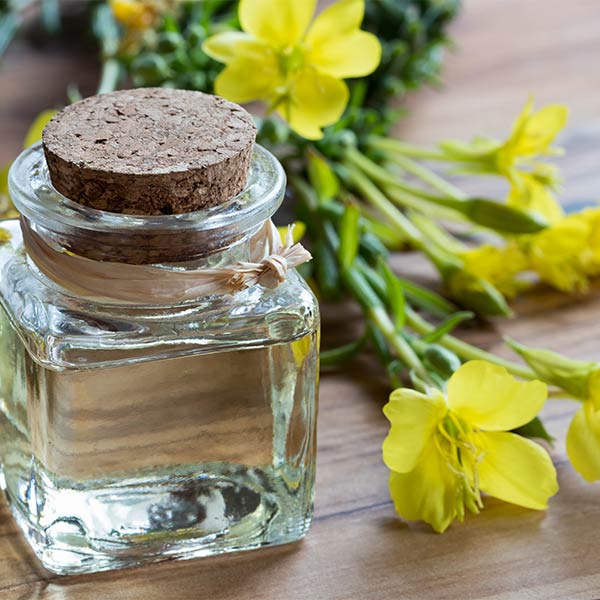 Oenothera biennis
---
The evening primrose oil (Oenothera biennis) is originally native to the south of North America. It got its name from the fact that it remains partially closed in the day and opens up in the evening. The precious oil is won from its seeds in a very time-consuming process.
Evening primrose oil is recommended by naturopaths to help relieve eczema symptoms. It is also used to treat asthma, hay fever, high blood pressure, migraines and rheumatoid arthritis.
Evening primrose oil is rich in gamma-linolenic acids, which account for many of its beneficial properties. They are responsible for a great soothing and balancing effect on irritated skin. Even very demanding, sensitive skin can restore its healthy balance. Furthermore, the oil protects against moisture loss and keeps the skin supple and healthy.
EVENING PRIMROSE OIL
Find this Ingredient in the Following Products