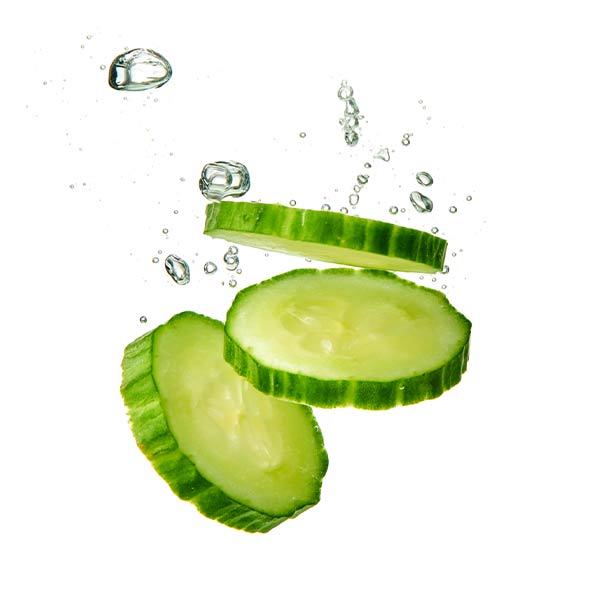 Quick Boost of Freshness for Your Skin
---
Cucumbers are climbing plants, but they can also grow on the ground. They belong to the gourd family and are widely cultivated in Europe, America, Africa and Asia. There are many different kinds of cucumber: The most well known are the slicing cucumber and the pickling cucumber.
We are all familiar with the beauty trick of placing two cucumber slices over the eyes while wearing a face mask. It has been said that even Cleopatra used cucumbers as part of her skincare regimen. Today, it is mainly cold pressed cucumber extracts that are particularly relevant as skincare ingredients. In addition to their high water content of 95%, cucumbers are very rich in vital nutrients such as magnesium, iron, essential amino acids, potassium, calcium and zinc. They also contain vitamins A, B1, B2, C and E.
Cucumber extract hydrates and soothes the skin. Its refreshing properties can reduce puffiness and relieve itching, as well as help to ease redness – for example sunburn. Cucumber extract is suitable for all skin types.
CUCUMBER EXTRACT
Find this Ingredient in the Following Products