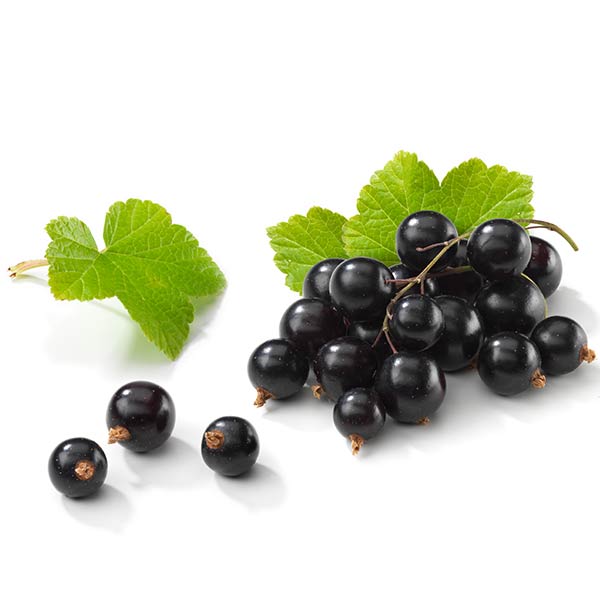 Soothing ingredient for sensitive and stressed skin
---
The blackcurrant is a deciduous shrub in the family Grossulariaceae that grows about two meters high.
The blackcurrant has been used in herbal medicine for centuries. It was originally cultivated by Germanic tribes and can now be found across Northern Europe and Asia.
Blackcurrant berries are very rich in vitamin C and phytochemicals as well as omega 3 and omega 6 fatty acids. They help to reduce redness and inflammation and protect against oxidative stress. Moreover, they soothe the skin, strengthen the skin barrier and combat the loss of elasticity, keeping the skin supple and smooth.
This active ingredient is one component of our Skin Repair Formula.
BLACKCURRANT
Find this Ingredient in the Following Products