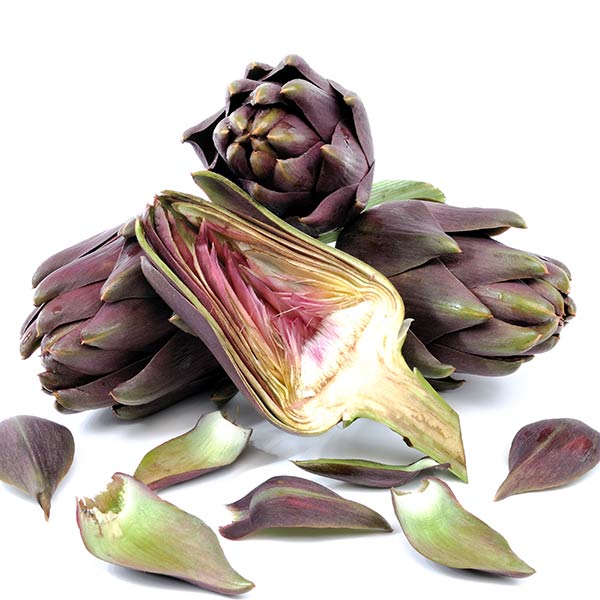 Cynara scolymus
---
Earth thorn, globe artichoke
The artichoke belongs to the asteraceae family. The thistle-like plant has very large, grey-green leaves and violet-colored flowers. At the base of the bud is the artichoke heart, which tastes bittersweet.
Artichokes have been cultivated as a delicacy since the time of the ancient Egyptians, Greeks and Romans. But they also offer health-promoting properties. The consumption of artichokes helps to lower cholesterol levels and stimulates the production of bile in the liver.
The extract of the artichoke is highly appreciated in cosmetics as it removes toxins and boosts the body's own alkaline production. This makes it ideal to support detoxification regimens. In addition, the artichoke extract has an antioxidant effect which reduces oxidative stress and premature skin aging.
ARTICHOCKE
Find this Ingredient in the Following Products