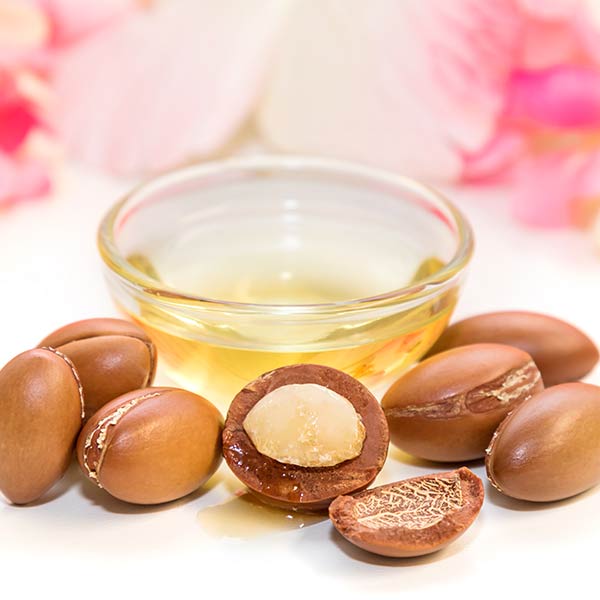 The Liquid Gold of Morocco
---
Argan oil is a natural plant oil hailed as the 'liquid gold' of Morocco. It is made from the fruits of the argan tree, which grows along the west coast of Morocco.
For our DALTON products we use a special, bio-certified argan oil that is sustainably produced in the Arganeraie, a UNESCO biosphere reserve in Morocco. The Berber women draw upon centuries-old knowledge and tradition to make the oil, and they receive fair compensation for their labors. By buying the argan oil from this area, DALTON supports the construction of solar power plants in rural Morocco.
As an ingredient in skincare products, argan oil offers antioxidant benefits, stimulates cell turnover and promotes the skin's natural regeneration process. Thanks to its skin-softening and moisturizing effect, it is ideal for dry and mature skin. Blemish-prone skin can also benefit from its antibacterial properties.
ARGAN OIL
Find this Ingredient in the Following Products