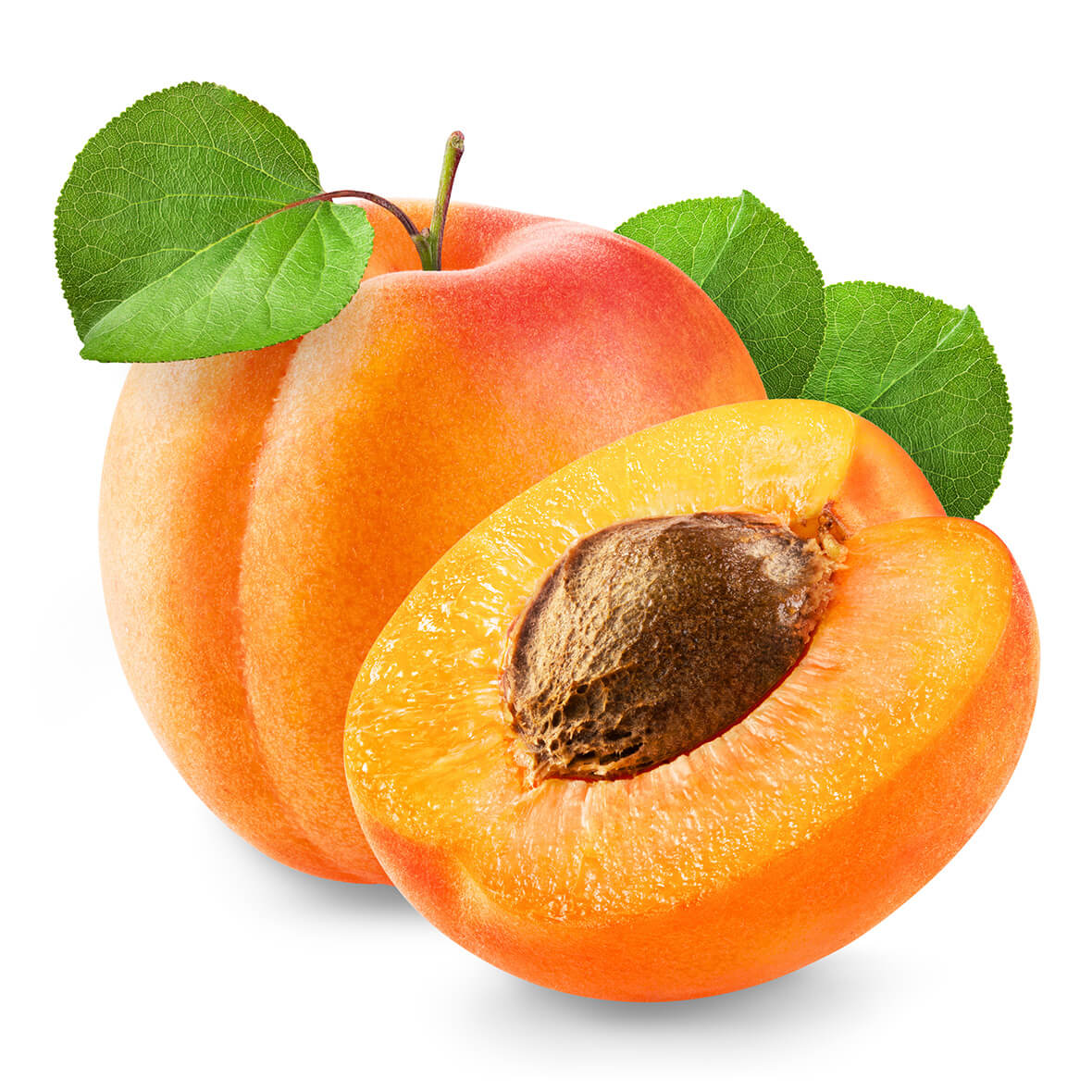 Prunus armeniaca
---
Almost all warm-temperate and subtropical climates
The apricot is a shrub or small tree, which reaches a height of 6 to 10 meters. The light, yellow to orange stone fruit has a diameter of 4 to 8 centimetres, a spherical shape and short, velvety hair.
The apricot tree was originally native to Asia, where apricots have been cultivated for over 5,000 years. Today the trees with their beautiful flowers are cultivated in almost all warm-temperate and subtropical climatic zones. The oil is extracted from the kernels of the apricot by cold pressing and used both as edible oil as well as for cosmetic products.
Apricot kernel oil is absorbed quickly and makes the skin soft and supple. It helps to bind moisture and therefore protects well against dehydration of the skin.