THE DALTON REDNESS CONTROL COUPEROSE LINE
The cosmeceutical skincare collection REDNESS CONTROL is designed for skin prone to redness and couperose and suitable for all ages. It calms and stabilizes sensitive skin and has been shown to visibly improve the complexion.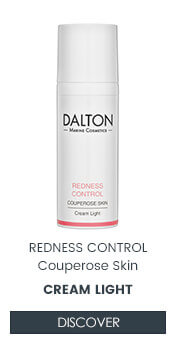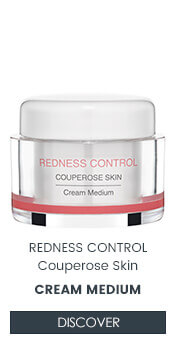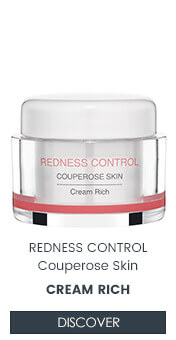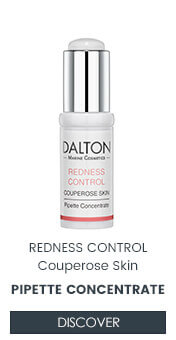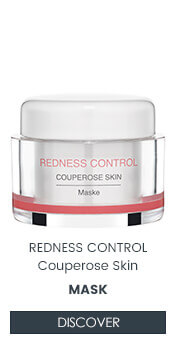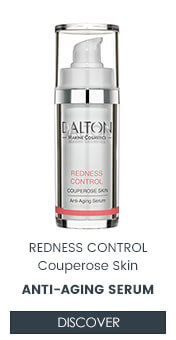 REDNESS CONTROL

The Right Skincare and Support for Couperose Skin
REDUCED REDNESS & STRONGER CAPILLARIES THANKS TO THE 5-HERBS-FORMULA
Couperose skin has quite complex needs. In order to stabilize the skin, we have combined marine minerals with a new 5-herbs-formula and yeast extract . As our body is familiar with marine minerals, they can be used to deliver the composition of licorice, Asiatic pennywort, butcher's broom, horse chestnut and marigold into the deeper layers of the skin, where these high-quality ingredients exert their soothing effect and strengthen the connective tissue as well as the capillary walls.
Our REDNESS CONTROL line helps to strengthen the capillaries and to reduce skin redness. It also improves the skin's protective barrier to prevent new irritation.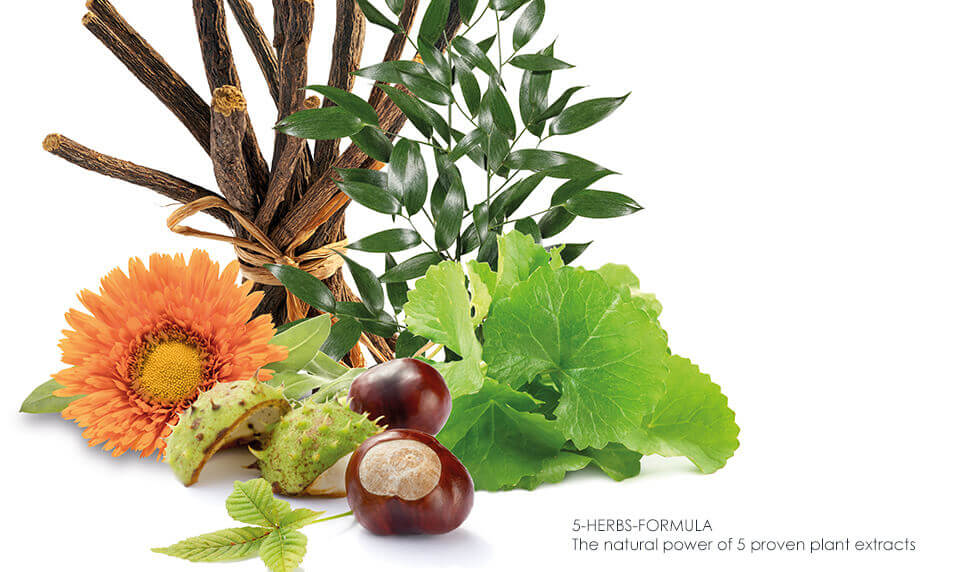 SOLVING THE PROBLEM OF COUPEROSE
Studies have shown that the combination of our 5-herbs-formula with yeast extract produces an excellent, visible effect. After just 14 days of use, redness is reduced by 34.8% and telangiectasia (small, visible blood vessels under the skin) are reduced by up to 20.7%. The results are quite impressive after only a short time. The skin appears calmer and reveals a visibly more even-toned complexion. Our REDNESS CONTROL collection is ideal for skin prone to couperose.