THE DALTON Q10 COLLECTION
The Q10 collection is designed to revitalize tired and dull skin and to promote suppleness and elasticity, which makes it highly suitable for lipid dry skin.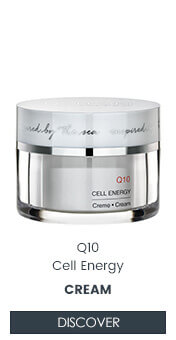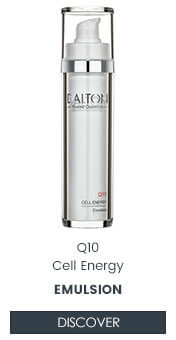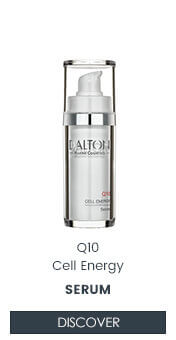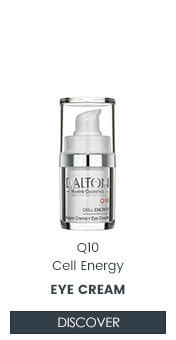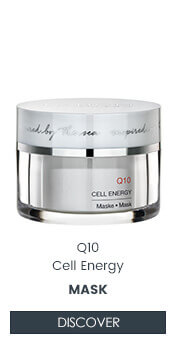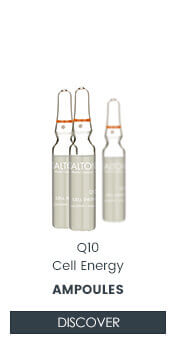 COENZYME Q10

More Energy & Radiance
Q10 - THE NATURAL AGENT FOR THE ACTIVATION OF CELL ENERGY
The Q10 line combines two highly effective active ingredients: Our unique anti-aging Celumer Marine Extract and the vitalizing coenzyme Q10. That is why this skincare line succeeds in preventing premature skin aging especially in the case of lipid dry skin.
Its unique structure allows the Celumer Marine Extract to penetrate deeply into the skin, where it exerts its rejuvenating effect and supplies the skin with vital substances. At the same time, it carries the coenzyme Q10 into the deeper layers of the skin, where it can reach its full energizing potential. Q10 protects cells from oxidative stress and promotes cellular energy production, which helps the skin to regenerate and bind lipids. It also regulates the skin's moisture levels and helps the skin to regain its natural elasticity.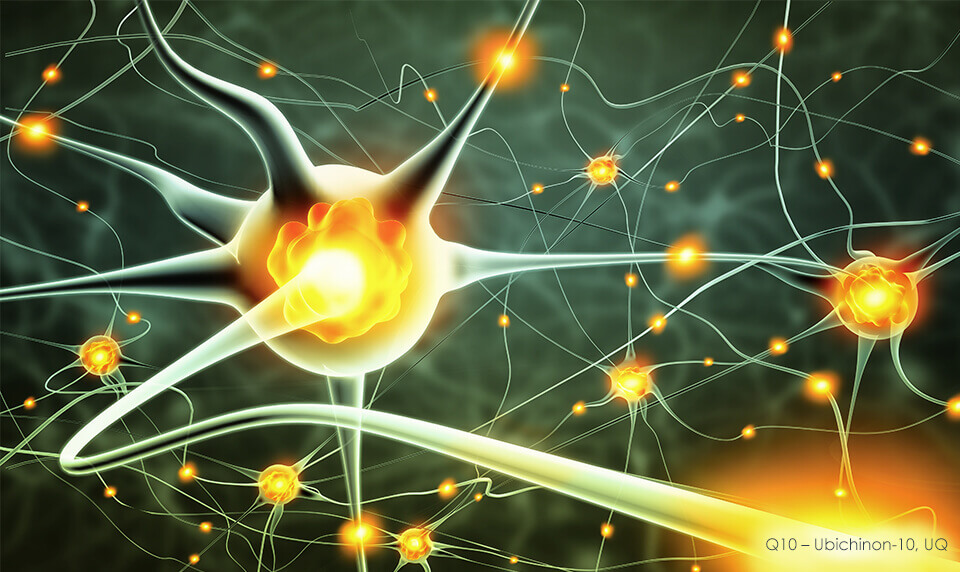 THE PERFECT CARE FOR LIPID DRY SKIN
Studies have proven the enormous potential of the coenzyme Q10: Just two hours after applying Q10, the skin's energy levels are up to 90% higher than normal. Hence, Q10 forms the basis for a healthy cell vitality and a regulated cell metabolism, which helps to rectify energy deficits. As a result, the skin is visibly more radiant and dynamic. The Q10 collection is particularly suitable for lipid dry skin.