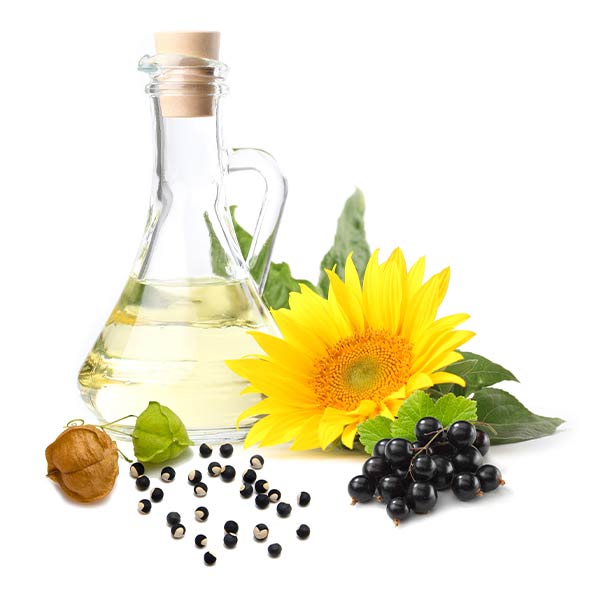 Exceptionally Well Tolerated by Sensitive Skin
---
The Skin Repair Formula combines three highly effective, natural ingredients for extremely sensitive skin. Blackcurrant reduces inflammation, while balloon vine, a natural hydrocortisone, soothes the skin. Sunflower extract is rich in essential linoleic acid and vitamin E. It smooths the skin and stabilizes its natural barrier.
Redness, itching, tightness – sensitive skin can be difficult to deal with, physically and emotionally. It is therefore essential to use natural skincare ingredients to reduce redness and itching and ultimately regain a general well-being and improve the overall quality of life.
The highly potent yet well tolerated components of our Skin Repair Formula instantly reduce redness and inflammation, strengthen the skin's natural defense mechanisms and reinforce the skin barrier. They soothe sensitive, stressed skin and restore its natural balance.
SKIN REPAIR FORMULA
Find this Ingredient in the Following Products