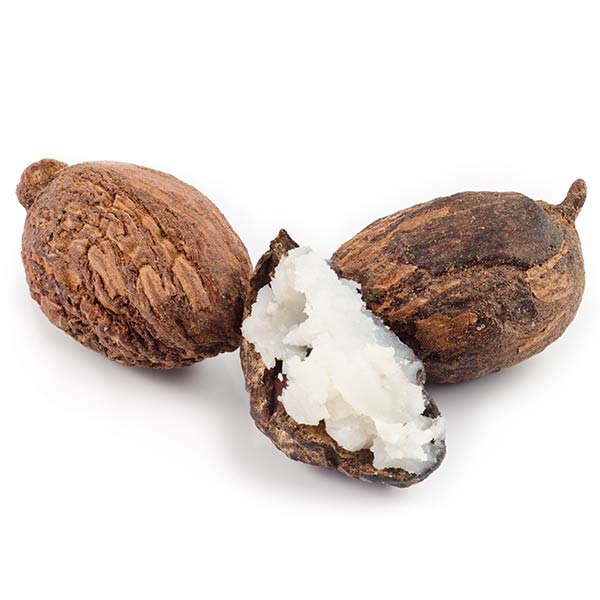 Vitellaria paradoxa
---
Karité butter, Kade, Kadanya, Ori
Shea butter is extracted from the seeds of the African shea or karité tree (Vitellaria paradoxa), which is found only in the sub-Sahel zone. Its elliptical, greenish berries are about 6 cm long, with a diameter of 4.5 cm. They contain a sweet fruit pulp that surrounds the seeds.
Shea butter is considered one of the world's best moisturizers. Even the ancient Egyptian queen Nefertiti credited her beauty to the use of shea butter and African women have used it for millennia for natural skin and hair care.
Due to its high content of vitamin E, carotenoids and allantoin, shea butter is particularly skin-friendly. It promotes cell growth and formation, soothes and reduces inflammation while moisturizing and smoothing the skin.
SHEA BUTTER
Find this Ingredient in the Following Products