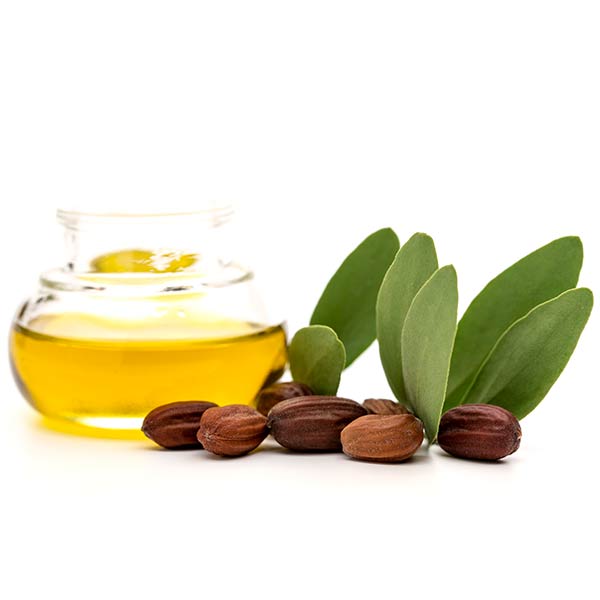 Simmondsia chinensis
---
Jojoba is an evergreen shrub plant that grows to about two meters high. It is found in arid environments of several continents and is cultivated in the USA, Argentina, Kenya, India and Australia.
Indigenous peoples of North America used the liquid wax from the jojoba shrub for wound treatment. Today the oil is found in numerous pharmaceutical creams, skin care and cleansing products.
Jojoba oil offers various benefits in cosmetics. It is quickly absorbed into the skin without leaving it greasy. It is very well tolerated by the skin and counteracts premature skin aging, rendering the skin smooth and supple. Therefore, it is perfect for brittle, dry and sensitive skin.
JOJOBA OIL
Find this Ingredient in the Following Products