DEHYDRATED DRY SKIN – HOW TO MAKE IT LOOK PLUMP & BEAUTIFUL AGAIN
Our skin needs lots of moisture to look fresh, plump and healthy. But over the years, the skin loses its natural ability to retain moisture. That is when you should start with an effective skin care regimen at the very latest.
Healthy, supple skin offers the best protection for the body. However, the skin is not able to perform its protective function without sufficient moisture.
Very young skin is able to hydrate itself – provided you drink enough fluids. A minimum of 1.5 to 2 liters of water a day should be your goal. If fluid intake is adequate, young skin can produce sufficient amounts of natural humectants, like for example hyaluronic acid. Those substances have an exceptional ability to retain water and bind it within the skin's outermost layers. As a result, the skin is supplied with plenty of moisture and protected against dehydration.
As we age, it becomes harder for our body to regulate the skin's moisture levels. From the age of 25, the body's own production of hyaluronic acid and urea already begins to decline. The effects can both be seen and felt: The skin grows drier and begins to feel tight and rough to the touch. As dehydrated skin is prone to premature aging, little dry lines are starting to appear. This skin type is also very susceptible to environmental factors such as variations in temperature and sun exposure. Without the right skin care, this can lead to a defective skin barrier and premature aging. In addition, you may observe a change in how your skin behaves when you are applying make-up: Powder suddenly makes you look old and your favorite foundation appears blotchy and begins to settle into fine lines and wrinkles.
DEHYDRATED DRY SKIN

Symptoms & Causes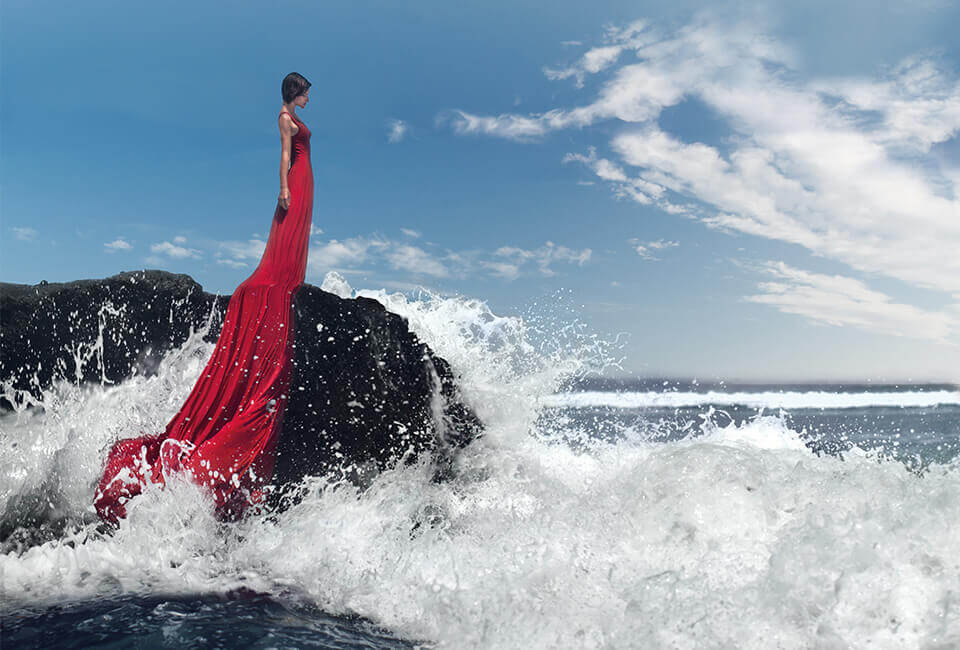 CAUSES OF DEHYDRATED DRY SKIN
The body's own production of hyaluronic acid decreases
Lack of fluid intake
Use of inappropriate skin care products that dry out
High temperatures and/or dry climate
CHARACTERISTICS OF DEHYDRATED DRY SKIN
Visible dry lines
Skin is rough to the touch
Slight irritation and feeling of tightness
Make-up appears blotchy and settles into fine lines
THE RIGHT SKINCARE

Solution for Dehydrated Dry Skin
SOLUTION FOR THE DEHYDRATED DRY SKIN TYPE
Your skin needs a deeply hydrating skin care routine that restores and maintains the skin's natural moisture levels both in the short and in the long term.
Our HYALURONIC UREA line hydrates the skin both in the short and in the long term and offers the perfect remedy for dehydrated dry skin. In addition to the anti-aging Celumer Marine Extract, this moisturizing line contains hyaluronic acid and urea. These two ingredients are capable of binding and retaining water, which is highly beneficial for the skin's moisture balance. The benefits include a visible reduction of dry lines, significantly plumper skin, more elasticity and a refreshed appearance.
For more information on the active ingredients and the effect of this skincare line please click on HYALURONIC UREA Collection.
OTHER SKIN TYPES
The Right Solution for Every Skin Type
HYALURONIC UREA
The Collection